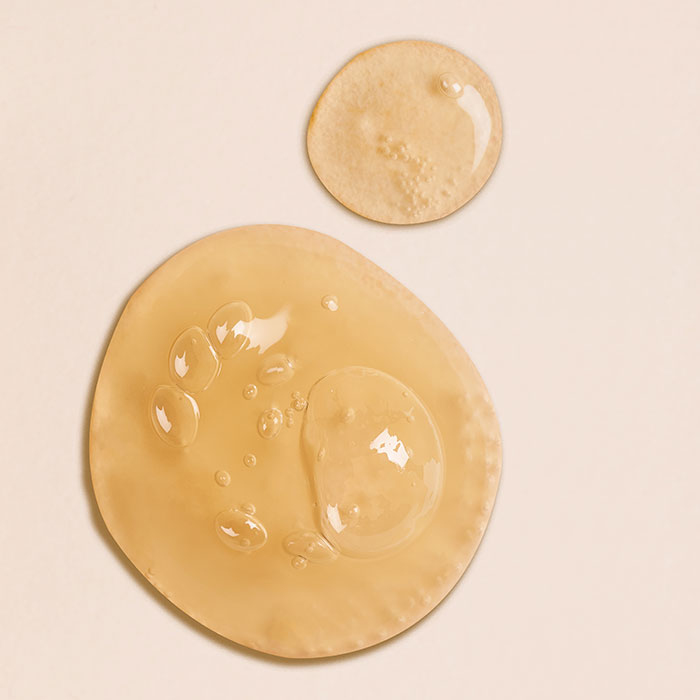 Shampoing anti-chute

Lot 2 Résolution n°5 Cheveux frisés à crépus
---
Résolution n°5 est un shampoing fortifiant et anti-chute spécialement formulé pour répondre aux besoins des cheveux frisés à crépus.

✔ Renforce l'ancrage du bulbe dans le cuir chevelu
✔ Limite la chute
✔ Favorise la pousse et la densité
Formulé en laboratoire, Résolution n°5 Mon shampoing fortifiant et anti-chute contient notamment notre complexe exclusive, le Capillum Fortis (cannelle, ginkgo biloba, kigelia) et est adapté aux cheveux frisés à à crépus.


Grâce à sa composition, Résolution n°5 Mon shampoing fortifiant et anti-chute de Madame la Présidente : ralentit la chute, fortifie le bulbe capillaire, stimule la croissance, apporte de la brillance et rend les cheveux doux.
Ingredients and nutritional values
Appliquez une noisette de produit sur vos cheveux mouillés. Massez doucement le cuir chevelu pour activer la microcirculation, puis laissez poser 2-3 minutes avant de rincer abondamment.

En cas de contact avec les yeux, rincer immédiatement et abondamment à l'eau clair
Résolution N°5 ne convient pas aux enfants de moins de 15 ans sans avis médical.

Convient aux femmes enceintes et allaitantes, sous avis médical.
AQUA, CAPRYLYL / CAPRYL GLUCOSIDE, SODIUM COCOYL APPLE AMINO ACIDS, INULIN, COCAMIDOPROPYL BETAINE, PHOSPHOLIPIDS, GLYCERIN, GUAR HYDROXYPROPYLTRIMMONIUM CHLORIDE, PARFUM (FRAGRANCE), HELIANTUS ANNUUS (SUNFLOWER) SEED OIL, KIGELIA AFRICANA FRUIT EXTRACT, YEAST EXTRACT, EUTERPE OLERACEA FRUIT OIL, GINKGO BILOBA LEAF EXTRACT, SALVIA SCLAREA (CLARY) EXTRACT, CINNAMOMUM ZEYLANICUM BARK EXTRACT, HEXYLENE GLYCOL, SODIUM BENZOATE, XANTHAN GUM, POTASSIUM SORBATE, MALTODEXTRIN, FRUCTOSE, SODIUM PHYTATE, SODIUM POLYTACONATE, TETRASODIUM GLUTAMATE DIACETATE, CITRIC ACID, SODIUM HYALURONATE, GLUCOCE, SODIUM HYDROXIDE, SUCROSE, TOCOPHEROL
Made in France
Secure payment
Responsible approach
Quick delivery
Est-ce qu'il faut laisser poser le shampoing R5 avant rinçage ?

Pour maximiser les effets il est conseillé de laisser poser 2 à 3 minutes le shampoing avant de rincer vos cheveux. En effet, Résolution N°5 est un shampoing actif aux résultats prouvés cliniquement. L'appliquer comme un shampoing classique du quotidien vous privera de nombreux bienfaits.
Résolution n°5 contient-il du sulfate ?

Non ! notre shampoing ne contient ni sulfate, ni parabène, ni silicones. Comme tous les produits Madame la Présidente, sa composition est naturelle et formulée avec des ingrédients sains.
Puis-je utiliser Résolution N°5 sur mon enfant ?

L'utilisation de nos soins est déconseillée pour les enfants de moins de 15 ans.
Est-ce que ce shampoing mousse suffisamment ?

Le shampoing Résolution N°5 est naturel et sans sulfates ; il est donc moins moussant qu'un shampoing chimique contenant ces fameux sulfates très controversés. Mais ne vous trompez pas : la mousse n'est pas synonyme de propreté !
En quoi ce shampoing est spécifique aux cheveux frisés à crépus ?

Chaque type de cheveux à des besoins spécifiques en nutriments et actifs. La Résolution N°5 pour cheveux frisés et crépus (type 4) bénéficie de dosages et d'une formule parfaitement adaptés à ces cheveux souvent plus sensibles. Les shampoing pour cheveux lisses à bouclés n'auront que peu d'effet sur vos cheveux et ne fourniront pas les éléments donc ils ont besoin.
Avis client
Le shampoing est incroyable c'est un très bon shampoing hydratant, il ne mousse pas trop c'est parfait et nettoie très bien, mes cheveux sente extrêmement bon
Très bon produit. J'ai les cheveux secs et frisées et après ma grossesse je perdais plus de cheveux que d'habitude. Je l'utilise dans ma routine avec le definisseur de boucles
Ce shampooing est tout simplement super, après le lavage j'ai des cheveux doux, parfumée oui le parfum fruité est top, et le plus mes cheveux sont faciles à coiffé.
Beauty victory 2022-2023
Resolution n°6 My nutri-active mask is a 3in1 treatment .
Winner of the Victoires de la Beauté in 2023, it nourishes, hydrates and strengthens the hair, from roots to ends . Without sulfates, parabens or silicones, its natural composition and formulation adapt to all hair types.
SOS hair in distress? Here is THE mask you need!