We all know that we should wash our hair regularly, but the question is how often should we wash our hair and why? Some will tell you every day, others every week or others every 2/3 days. In the end, opinions differ on the frequency of washing and we're left to struggle. Obviously opinions are different, since there are no exact rules!
You should first note that all hair types are beautiful because they are yours and each person has unique beauty and unique hair! #Selflove. As I told you, the frequency of washing will therefore depend on your hair type: straight, curly, curly or even frizzy . But also your scalp , oily , dry or normal . In fact, the frequency of washing is as important for your hair as for the products you use during your routine. Because washing your hair too much or too little can have some devastating consequences.
Are you lost? Don't panic,
Madam President
will take care of explaining everything to you. In this article, discover all our tips for keeping hair clean and healthy. It's certain that adapting your hair routine can make your washing more effective, while protecting your hair. After reading this article you will be knowledgeable about washing your hair!
The importance of washing your hair regularly?
We sometimes tend to believe that the more we wash our hair, the healthier our hair will be. But make no mistake, these are just preconceived ideas! When you wash your hair with shampoo every day, the cleansing agents can dry out the skin on your scalp and can sometimes make your
scalp
oilier as it gets used to too much washing. Getting rid of this habit is not an easy task and the greasy effect is not the desired effect that you want.
You may know that, on the contrary, not washing your hair regularly can have several consequences in addition to the greasy appearance of the hair. Lack of shampoo can also develop an odor.
But, the smell is the least of your worries. Yes, dead skin cells that are not eliminated can cause feelings of itching and/or dryness . The extreme consequence? Significant hair loss. This is why the frequency of washing is essential. So, you have to find the right balance between not too little and not too much. Please note, the frequency of washing also depends on your hair type.
Frequency for dry scalp:
Did you know that a dry or very dry scalp is above all a scalp that requires care? It's a fact, dryness can cause itching. Sometimes, it can also promote the appearance of dry dandruff. (To find out everything about dandruff, visit our blog with our article
"
How to remove dandruff
"
).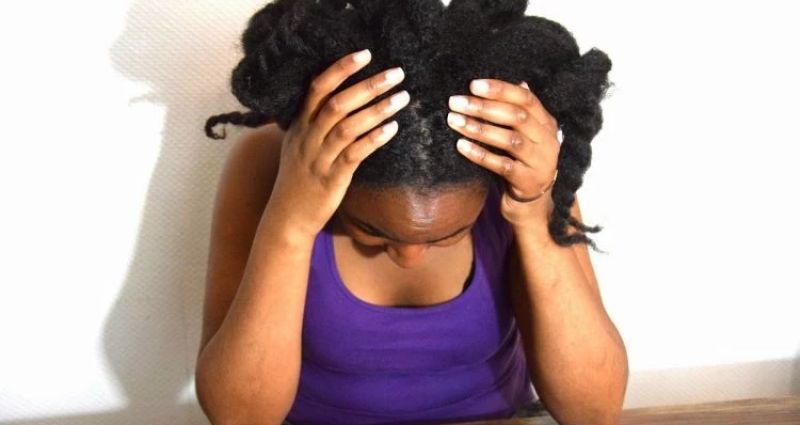 How to take care of your dry scalp?
Nutrition is the BASIC. In fact, nourishing your hair allows it to produce sebum (in reasonable quantities) which will
limit dryness and reduce your dandruff . You will therefore need to favor very moisturizing shampoos. You know what ? Good news, Madam President, thinks of all types of people for all types of frizzy , curly or straight hair, you will inevitably find what you are looking for! For your dry scalp , use
Resolution n°5 My Fortifying & Anti-Hair Loss Shampoo .
In addition, you can enrich your hair routine with a nourishing mask that you leave on for 5 to 30 minutes depending on the condition of your hair.
Resolution n°6 My Nutri-Active Mask
will provide your hair with the softness and nutrition you need.
Do you love home treatments? Do you have the soul of a little chemist? Find our
DIYs
to make your homemade mask.
Ok, we talked about how to take care of your dry scalp, but now you're going to say to me: "That's good but how often should I wash my hair?" Well actually it's quite simple! Regarding frequency, only once or twice a week is more than enough. Just one or two shampoos and a good routine will be enough to compensate for the lack of nutrition and enhance your hair. Plus, since your scalp is dry , you don't necessarily need to wash it every day. ?
Frequency for
oily scalps:
Did you know ? Oily scalps are known to
secrete
sebum excessively. Indeed, the overproduction of sebum fattens the roots and weighs down the hair and sometimes even sticks the strands together. But it's not that serious, many people suffer from this problem so don't get demoralized by it, you're really not the only one. For information,
sebum
is a substance secreted by the sebaceous glands which are particularly large
and
abundant in the scalp. We find between 400 and 900 per cm². Be careful, sebum is your enemy only when it is secreted in too large quantities. It is essential for the proper functioning of the scalp and hair!
How to take care of your oily scalp?
As we have seen previously, hypersecretion of sebum strongly sensitizes the scalp, which is why people who suffer from it must adopt a hair routine that suits them. I see you coming, you will say to me: "But what should I do?" Well, Madam President therefore advises you to use a mild shampoo.
In addition to this gentle shampoo, rinse your hair with a tea-based rinse, for example. Our
RESOLUTION No. 2, My Organic Hair Detox Tea
has powerful ingredients. Like peppermint
, if you didn't know, it stimulates blood circulation and above all regulates sebum production . His little extra something? It also limits the appearance of dandruff . Turmeric and rose petals are also great ingredients in our tea. In fact, these two active ingredients soothe irritations and cleanse the scalp . Two actions that will solve the problems linked to oily scalps . So
,
?
Reassured? You no longer have to worry because in addition to being powerful active ingredients, they are also natural active ingredients.
Regarding the frequency of washing, how can you proceed?
You can wash your hair 2 to 3 times a week. In addition to your wash, we advise you to also use a good nourishing mask for your lengths. Our mask
RESOLUTION N°6 My Nutri-active Mask will
help you deeply nourish your lengths and roots.
Little tips to avoid over-greasing your hair:



Avoid touching or rubbing your scalp too much. In fact, the more you touch

your

scalp

, the more quickly it will become greasy.






Space out the shampoos!! In fact, spacing out shampoos allows your scalp to regulate itself better. You can also alternate between different types of shampoo (gentle shampoo and moisturizing shampoo) to better regulate your hair. Finally, if you want to pamper oily hair with natural care, you can consult our tutorial

on green clay

.



And for
normal scalps:
At Madam President we don't really like this term "normal" because what is "normal" hair? In truth it does not exist because all hair is unique and therefore none is "normal". Even if we don't really like this term (did you understand?), "normal" hair requires less maintenance. Yes, you are one of the lucky ones who don't need to make any more effort than that to have beautiful hair. So show off your mane proudly! #self-confidence. Attention ! This does not mean that you should not take care of it. In this case, your hair is already in good health, which is why you must maintain this vigor. Namely, if
you didn't know,
pollution and temperature changes can alter the quality of normal scalps .
How to take care of your normal scalp?
You are one of the lucky ones to take care of your "normal" scalp, you can do oil baths from time to time, if you feel it is necessary. Then wash with a neutral shampoo, without chemical ingredients . For the mask, don't forget your
Resolution No. 6 My Nutri-Active Mask
, a nourishing and revitalizing mask that will do the trick.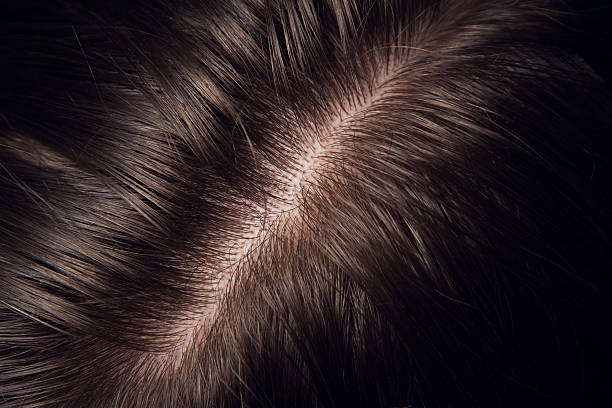 And the frequency of washing in all this?
Concerning the frequency, once or twice a week maximum is enough! No need for more or less.
You are now an expert on hair washing! Scalp care now has no secrets for you. And you, do you have a rather dry, "normal" or oily scalp? Don't hesitate to share your feedback with us on the washing frequency that suits you best! Now you can share this article with your sister who suffers from too oily scalp or your cousin who has too dry scalp. Finally, you can also keep it carefully for you and your normal scalp.
If you liked this article, don't hesitate to
let me know in the comments.
Can
you
also join us on our social networks
Instagram
,
Tiktok
and
Facebook
?
to follow all the news from Madam President.